January 17, 2020
Dunluce castle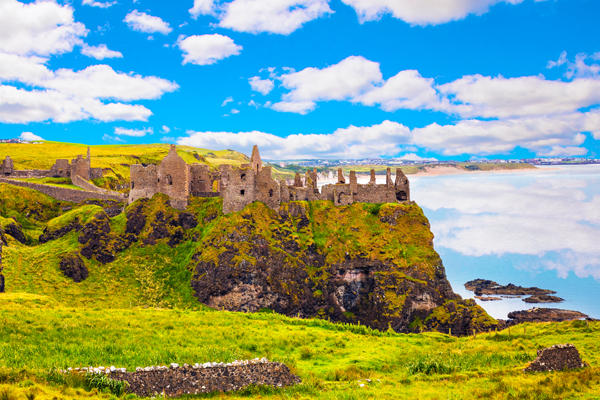 Dunluce Castle History
The First castle at Dunluce was built in the 13th century by Richard Og de Burgh the then 2nd earl of Ulster. The castle controlled an important trade route and was in control of the Mc Quillan family from the 13th to the 15th century when it was taken by the Mac Donnell clan.
In 1584 the castle was taken by Sorley boy MacDonnell who swore allegiance to Queen Elizabeth. In 1588 The Giorona a ship from the Spanish armada was shipwrecked nearby. The Cannons were installed in the castles and the treasures taken from the wreck financed the refurbishment of the castle. In 1690 the castle fell into disuse and materials were scavenged to build other constructions.
Dunluce Castle Today
Today Dunluce is a ruined castle but still looks an impressive construction in an idyllic setting. It is said to have been the influence for Cair Paravel the ficticious castle where the kings and queens ruled Narnia in C. S Lewis' novels the Chronicles of Narnia. More recently it has featured in the Game of thrones as castle Greyjoy.